Shopping Cart
Your Cart is Empty
There was an error with PayPal
Click here to try again
Thank you for your business!
You should be receiving an order confirmation from Paypal shortly.
Exit Shopping Cart
DREM FABRICS & ACCESSORIES
CALL US AT 1-678-499-5043


African clothing
is the traditional
clothing
worn by the people of
Africa
. In all instances except rural areas these traditional garments have been replaced by Western clothing introduced by European colonialists.
African clothing and
fashion
is a diverse topic that is able to provide a look into different African cultures. Clothing varies from brightly colored textiles, to abstractly embroidered robes, to colorful beaded bracelets and necklaces. Since Africa is such a large and diverse continent,
traditional clothing
differs throughout each country. For example, many countries in West Africa have a "distinct regional dress styles that are the products of long-standing textile crafts in weaving, dyeing, and printing", but these traditions are still able to coexist with western styles. A large contrast in African fashion is between rural and urban societies. Urban societies typically are exposed more to trade and the changing world, while it takes more time for new western trends to get to rural areas.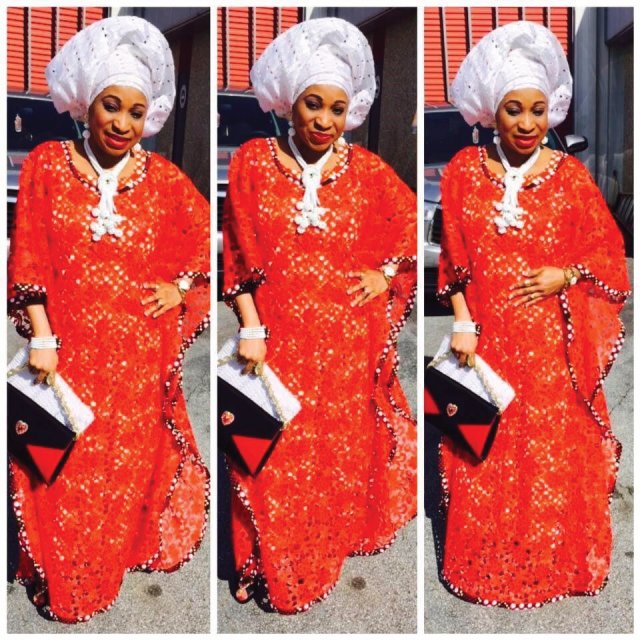 DREM fabrics offers wide range of gorgeous African ready made outfits for both men and women which includes and not limited to African Boubou, African prints dresses, Senegalese fashion, Dashikis, lace Dresses, Skirts and blouse, Pant Sets, Coats, Jackets, Iro and Buba, blouse and wrappers and more Visit us at
www.dremfabrics.com
or call or WhatsApp 16784995043
#africanclothing
#africanwear
#africanoutfit
#africanoutfits
#africanclothings
#ankaradresses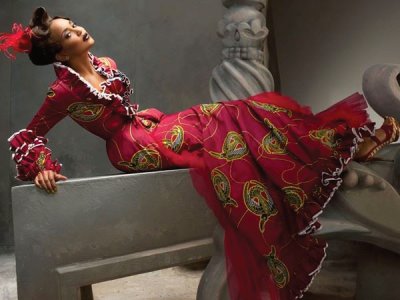 The creation of spectacular material using wax is not a new innovation. The method originated in Holland in the 1800′s when a merchant, traveling to Java, saw the people wearing exotic clothing and brought a description of the wax process home. This Holland Wax Fabrics was then introduced to Africa in the 1900′s, was instantly accepted, and has become the most widely used textile.
Working on the theme of African culture and beliefs, the Dutch wax fabrics designed bold and enthralling patterns with predominating bright browns, yellows, and reds. This patterned fabric, now known as the African Wax Print, has received worldwide attention. As the African Dress Style of the nation, it is highly sought after by those in the upper class and are proudly worn as an indication of their sophistication and knowledge of the latest trends in African dress fashion and African fashion design.
To produce this material a wax-resistant dyeing technique is used. A design is drawn onto the material with hot wax after which it is dipped in the dye. The dye does not penetrate the wax. While, originally this was a long process that was done by hand, there are now machines which perform this operation. An additional benefit to the material prepared this way is that the pattern is printed on both sides of the material making it more versatile.
This fabric is breathtaking to behold. Its outstanding beauty cannot be matched and has caught world-wide attention. Fashion shows, which display these amazing creations, are always filled to capacity and have a huge number of sales. The outstanding designs are now being adapted to home and office decorating schemes as well where bright, striking colors are desired.
It requires a great deal of experience and technique to design this material. The designers involved are top of the line and continue to produce outstanding patterns, which appeal to their varied clientele. Many times, they travel to the various areas of Africa to learn about their myths and legends in order to incorporate them into the design elements of the material. The result is that many people can recognize the material as originating from their location.
African women love to wear garments that represent their country and it has become so popular it is now considered the national dress. Whether one is walking along the street or attending a special engagement, the wearer soon becomes the center of attention. Wearing a gown made of these choice fabrics is considered the height of African fashion.
The timeless beauty and quality of the fabric is apparent to anyone with or without knowledge of textiles. The small details bring out the splendor of the larger pattern, which is only enhanced by the brilliant colors. Having a garment made of this fabric is every woman's dream who wishes to be known as well-attuned to the latest fashion trends on the market.
In Africa Holland Wax Fabrics are in control of the textile market. Having established themselves, over 100 years ago, by accurately interpreting the customs and desires of the people their product is considered a cut above any other textile on the market. This process has captured the desires, wants, and memories of the entire culture and has endeared itself to the African People.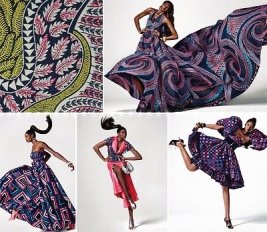 There are lots and lots of beautiful and gorgeous style made with ankara fabrics.
Take a look at few of this styles by clicking our New blog page below.
Save up to 75% on products!
A range of fantastic deals on our African fabrics, shoes and bag set, and other all accessories.
Exclusive design 100% swiss voile lace at unbeatable prices. Specialist In Wholesale & Retail African Fashion. visit us at
www.dremfabrics.com
/