Shopping Cart
Your Cart is Empty
There was an error with PayPal
Click here to try again
Thank you for your business!
You should be receiving an order confirmation from Paypal shortly.
Exit Shopping Cart
DREM FABRICS & ACCESSORIES
CALL US AT 1-678-499-5043


African clothing
is the traditional
clothing
worn by the people of
Africa
. In all instances except rural areas these traditional garments have been replaced by Western clothing introduced by European colonialists.
African clothing and
fashion
is a diverse topic that is able to provide a look into different African cultures. Clothing varies from brightly colored textiles, to abstractly embroidered robes, to colorful beaded bracelets and necklaces. Since Africa is such a large and diverse continent,
traditional clothing
differs throughout each country. For example, many countries in West Africa have a "distinct regional dress styles that are the products of long-standing textile crafts in weaving, dyeing, and printing", but these traditions are still able to coexist with western styles. A large contrast in African fashion is between rural and urban societies. Urban societies typically are exposed more to trade and the changing world, while it takes more time for new western trends to get to rural areas.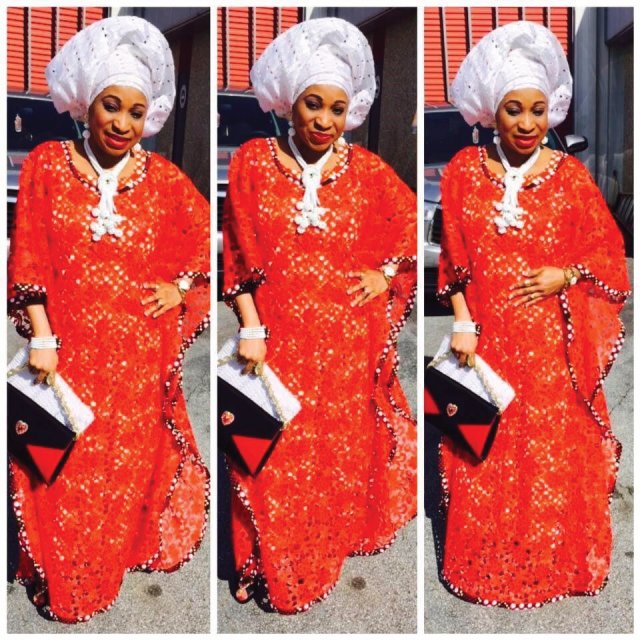 DREM fabrics offers wide range of gorgeous African ready made outfits for both men and women which includes and not limited to African Boubou, African prints dresses, Senegalese fashion, Dashikis, lace Dresses, Skirts and blouse, Pant Sets, Coats, Jackets, Iro and Buba, blouse and wrappers and more Visit us at
www.dremfabrics.com
or call or WhatsApp 16784995043
#africanclothing
#africanwear
#africanoutfit
#africanoutfits
#africanclothings
#ankaradresses
JEWEL KAFTANS
Jewelry home also suplies Various types of super- gorgeous Jewel Kaftans from Swarovsky embellished to 100% raw silk embroidered. We can supplies any type of kaftan, either Arabian's, Indian's, West African's, Morrocan's or other.
Senegalise kaftans.
Indian kaftans.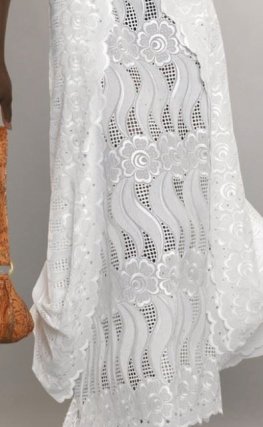 African heritage is rich in diversity and very upscale styles in ethnic clothing. Unlike in Western Europe, haute couture is not just for a minority: having custom made clothing based on measurements for parties and weddings is the rule.African and ethnic clothing are carefully hand made by a myriad of designers, and the rich fabrics are sourced from all over the World. The key in ethnic apparel is the fabric sourcing: it must be exclusive and top quality. For African laces, the very best sourcing is from Austria and
Switzerland
.Swiss voiles or African laces are made of one base fabric (Named ground base) and stitched yarns making the design. The ground base is 100% cotton but the fabric itself is much more than a basic cotton: it's light, nervous, soft and made from the thinnest cotton yarns in the World, using the very best cotton fibers. With a special finishing (Exclusive from
Switzerland
and Austria ), this cotton fabric doesn't shrink after washes and keeps its color. It's the utmost of cotton fabrics.In regular clothing, you might find equivalent fabrics in very top end collections of famous brands : Dior, Pierre Cardin, Nina Ricci...maybe.The yarns making the design are also very important in the final look. They are either in viscose (rayon) or polyester. Generally, viscose yarns look flatter and shine better. It's also more expensive than regular polyester yarns.Top grade quality yarns must have the following characteristics:Color fasteners : the yarns don't loose the coloration after the first wash. If second grade yarns are used by the lace manufacturer, colors will fade away just after a couple of washes. Even worth, during the first wash colors will migrate onto the base fabric! Having a first grade yarn is the guarantee that the lace remains new and unspoiled after many washes.The very best yarns are the ones coming from the lingerie industry : they are made to resist up to 40 machine washes in some cases. The yarn size is important as well in the final look of the African lace: the thinner the yarn, the richer the embroidery. However, it's generally better to compromise as having thin yarns might lead to broken yarns.There is another issue about yarn's colors: depending on the country's legislation, some colors (Especially reds ) might be harmful for the health. Some colors are totally banned in Europe as they have been registered as dangerous when in contact with the skin.Looking at Swiss voile lace, there is no concern when you purchase a luxury one. They are safe and all chemicals used during manufacturing process are approved.The best wedding gown are made from this fabric. Yarns look flat when stitched, no missing or broken yarns in the design. If you want to know how to recognize a polyester yarn from a rayon one, it's simple: take 1/2 inch of the yarn at the border of the lace and burn it with a lighter. If after burning there is a little black ball left, then it's polyester. If nothing is left, it's a rayon one and the best.Now that the basics for quality base fabric and lace yarns are defined comes the design itself. The design should by all means not be produced in mass production from Asia. The design must be exclusive as a wedding is always a special event.Exclusive doesn't mean hand made: some hand made designs are produced in miles. To be exclusive, a lace design has to be new, straight out of the design studio from the manufacturer, and this before being copied in the far East. The manufacturer should guarantee as well that the design is produced only in small bulks. some low key manufacturers keep producing the very same design year after year. Once you have spot the right lace manufacturer : real Swiss voile, top grade yarns and exclusive designs, then you are in gear to get the most exclusive fabric for your wedding gown. You just need to pick up the design you like.Having the right stunning fabric in hands, the yardage will become a beautiful wedding dress. When the African lace is the right one, there isn't any problem for a designer to make for you the most stunning ethnic gown in the World!
Save up to 75% on products!
A range of fantastic deals on our African fabrics, shoes and bag set, and other all accessories.
Check out out the great price slash going on on all the products on the website. Receive amazing discounts on all the African fabrics, italian shoes and bag, shoes and bags, jewelry sets, headtie and much more.
Exclusive design 100% swiss voile lace at unbeatable prices. Specialist In Wholesale & Retail African Fashion. visit us at
www.dremfabrics.com
/