Shopping Cart
Your Cart is Empty
There was an error with PayPal
Click here to try again
Thank you for your business!
You should be receiving an order confirmation from Paypal shortly.
Exit Shopping Cart
DREM FABRICS & ACCESSORIES
CALL US AT 1-678-499-5043


African clothing
is the traditional
clothing
worn by the people of
Africa
. In all instances except rural areas these traditional garments have been replaced by Western clothing introduced by European colonialists.
African clothing and
fashion
is a diverse topic that is able to provide a look into different African cultures. Clothing varies from brightly colored textiles, to abstractly embroidered robes, to colorful beaded bracelets and necklaces. Since Africa is such a large and diverse continent,
traditional clothing
differs throughout each country. For example, many countries in West Africa have a "distinct regional dress styles that are the products of long-standing textile crafts in weaving, dyeing, and printing", but these traditions are still able to coexist with western styles. A large contrast in African fashion is between rural and urban societies. Urban societies typically are exposed more to trade and the changing world, while it takes more time for new western trends to get to rural areas.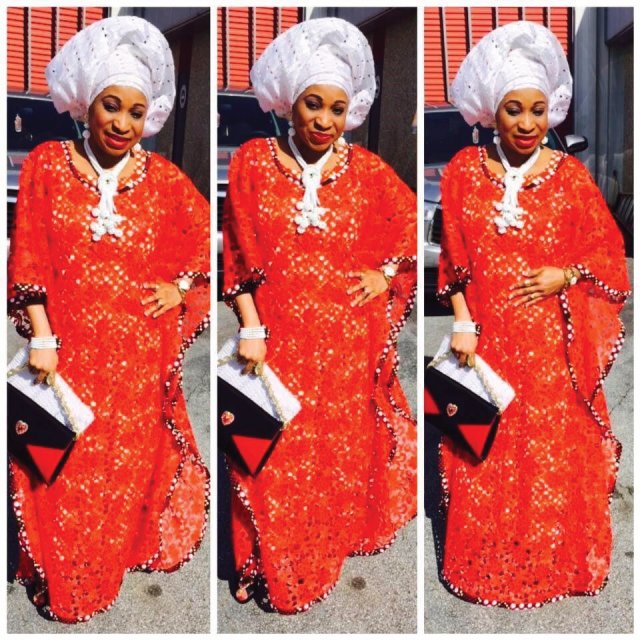 DREM fabrics offers wide range of gorgeous African ready made outfits for both men and women which includes and not limited to African Boubou, African prints dresses, Senegalese fashion, Dashikis, lace Dresses, Skirts and blouse, Pant Sets, Coats, Jackets, Iro and Buba, blouse and wrappers and more Visit us at
www.dremfabrics.com
or call or WhatsApp 16784995043
#africanclothing
#africanwear
#africanoutfit
#africanoutfits
#africanclothings
#ankaradresses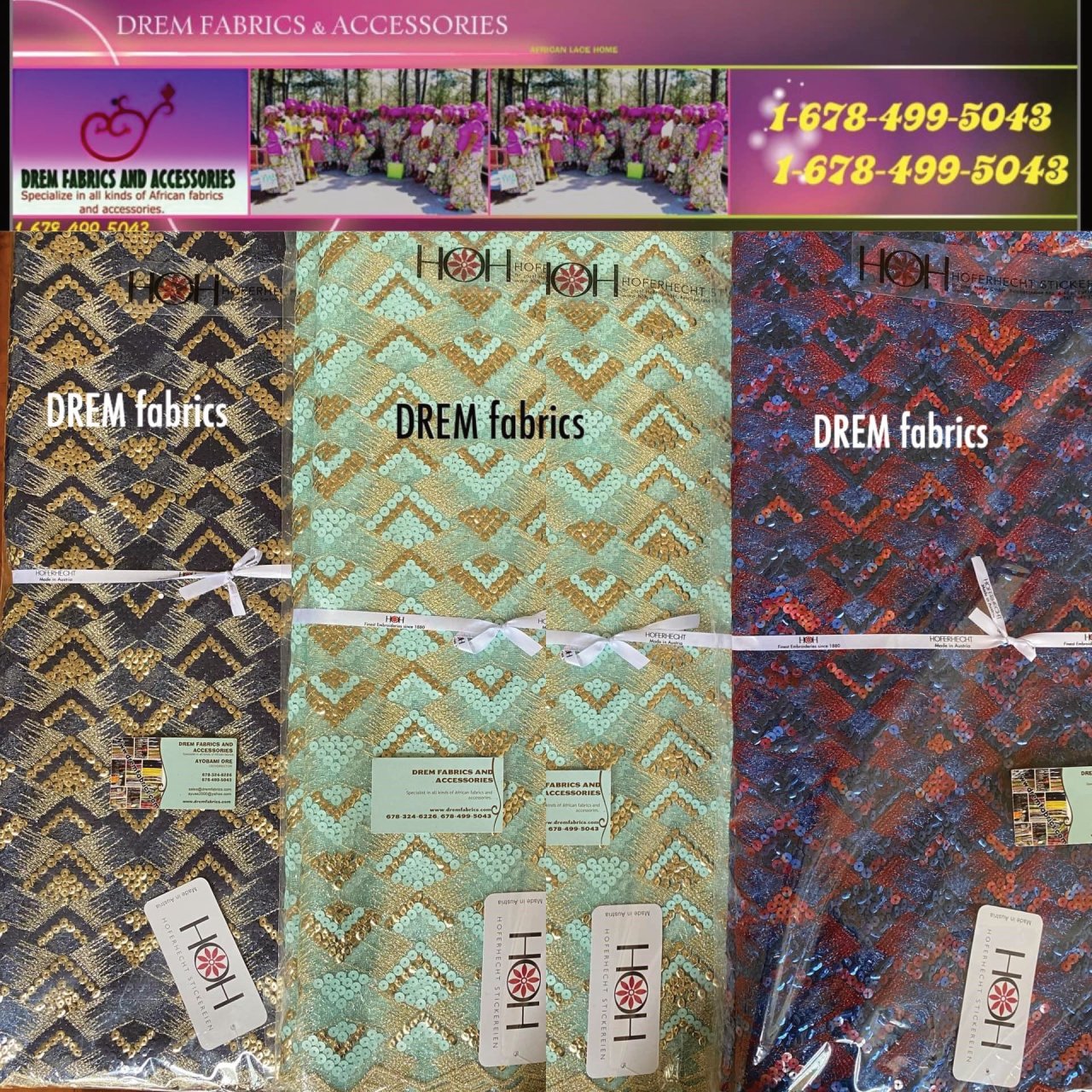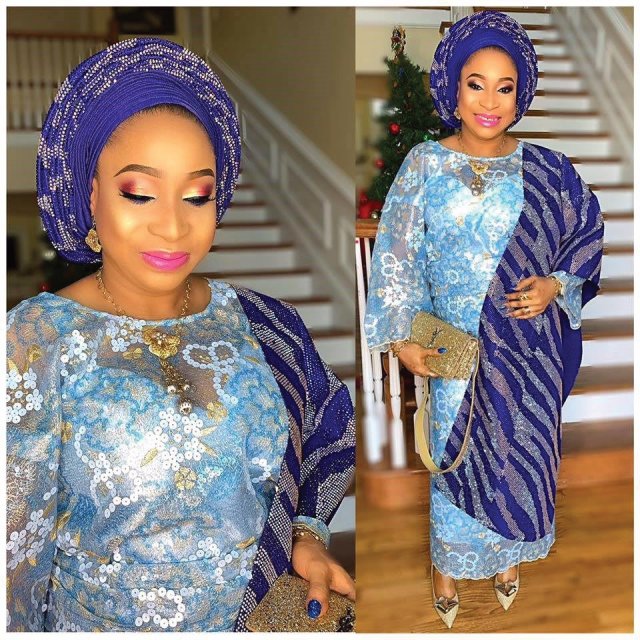 HOH embroideries are top notch embroideries made out of best quality Switzerland materials and workmanship.
HOH embroideries was established in 1880.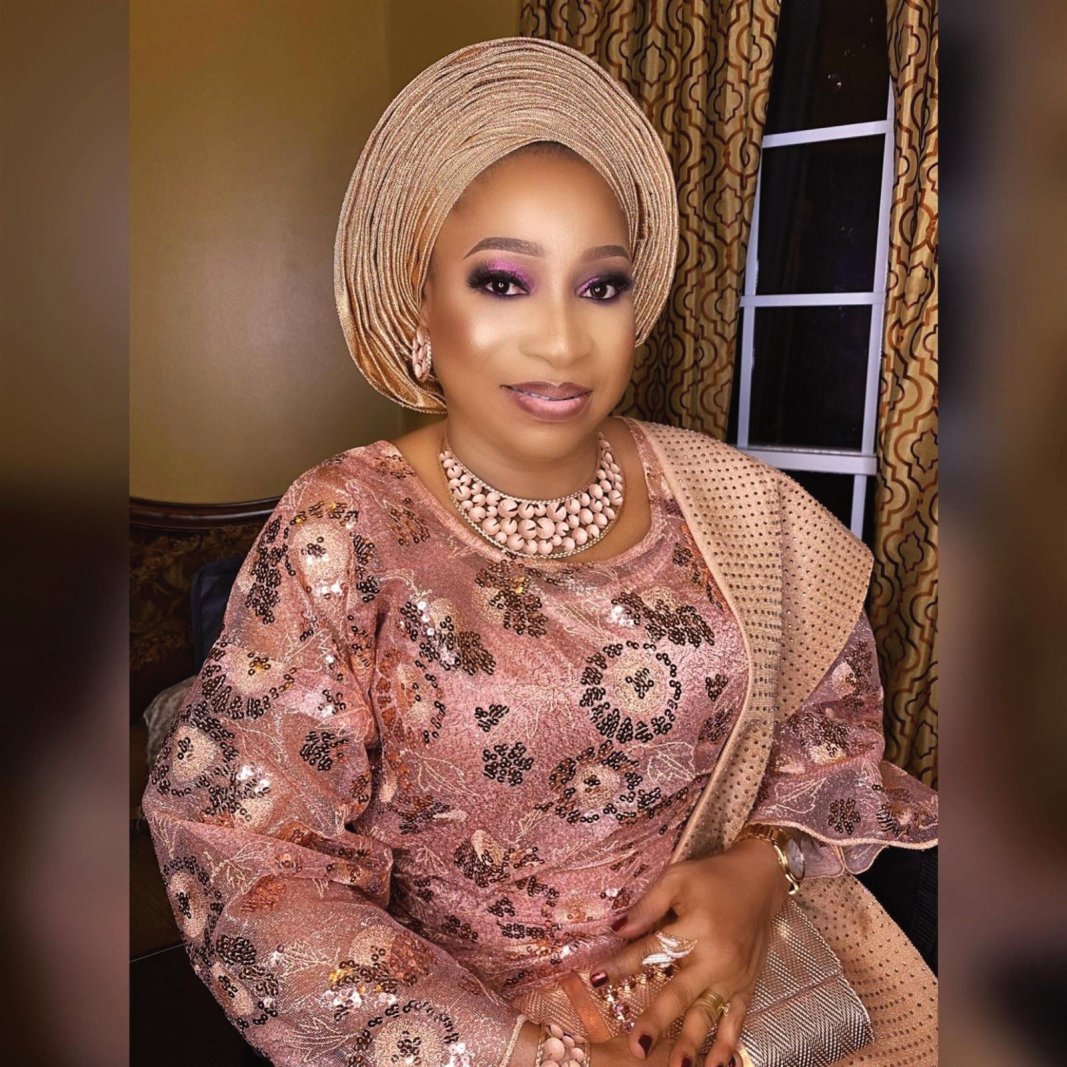 The brand HOH Hoferhecht Embroideries stands for creative high-end embroideries, especially sequins. Own designers, innovative ranges and an interesting archive enable Hoferhecht to offer wide inspiration and unlimited possibilities for individual developments.
Continuos innovations in the machinery park is the base for an ample embroidery and sequins offer which can be realised on all kind of ground materials at the best price/quality-relationship.
Gorgeous embroidered fabrics go by the name of Afrikan Lace. This fabrics are traditional clothing for festive days in Nigeria. HOH produces from frail Aso Ebis to noble handcuts.
At DREM Fabrics and accessories we carries a wide range of gorgeous HOH laces for all kinds of occassions. All Our designs are celebrants worthy.  Our prices for HOH laces ranges from $1000 to $2000
Visit the link below to see some of our designs. 
https://www.dremfabrics.com/HOH-LACES.html
Call or WhatsApp us at 16784995043 for more exclusive designs.
/